Jean Stevens Strathdee (Claudia) - bio for 50th reunion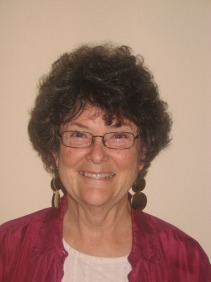 I don't know if you are finding this as hard as I am: trying to share what 50 years has been like - we knew each other when we were 17-18. Anyway ~ here goes!

Passions: social justice, interfaith respect,
equality regardless of gender or sexual orientation,
women in charge of their own health-care decisions
(OMG - do we REALLY have to fight this one again!
~ birth control was illegal in Massachusetts when I
went there, married, in 1966!)

Fervent hope: that my grandchildren will have
an Earth that can sustain them.

What caused all of the above?
Compassionate family:
Dad - Navy guy, physicist/philosopher - softie!
Mom - teacher/principal, principled! tough! - both taught us to care
Upon graduation BHS - UCSB 3 1/2 years ~ Latin American History/Music
summer jobs ~ 2 years at N.O.T.S.; 1 at UTC Sunnyvale

IMPORTANT SHIFT: Summer 1965 - worked in Mississippi in Civil Rights movement
~ Eye-opening, scary, awesome ~ life-changing.
Chaos: it was "the 60s" - what can I say?! Came back to UCSB, then transferred to
Chico State to be with a Civil Rights co-worker; graduated 1966
On to Boston University - Masters in Education 1967
Taught in Boston, then California (would you believe, back in Ridgecrest).
Taught at USC 1970-71 in Instructional Materials Center for Special Ed.

IMPORTANT SHIFT: 1971 married Jim Strathdee - moved to Hawaii for 1 year
We both worked at Mid-Pacific High School, Honolulu - in music
Started our family 1974 - Michael born - moved back to Ridgecrest as director of
the East Kern County Regional Center (serving Developmentally Disabled)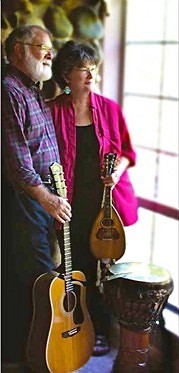 IMPORTANT SHIFT: 1976 ~ Rachel born ~ Jim and I decided regular salaries were overrated and chose to work as a team in music ministry (definitely a lifestyle choice). Started our own recording and publishing music company (Caliche Records/Desert Flower Music). Twenty recordings and 36 years later, still doing it. We have worked in Canada (yearly since 1969 for Jim), Nicaragua, Honduras, Cuba, New Zealand, India (5 weeks in 2009) and throughout the United States. We've shared the platform with Bishop Tutu, Fr. Elias Chacour, Dr Gustavo Parajon, Dr. Amir Hussain and many other theologians and activists who speak for justice and peace. We were "Artists in Residence" at the World Council of Churches in Vancouver, BC and have been worship/song leaders at National Council of Churches conferences in this country and Nicaragua plus providing music leadership at many national conferences of mainline churches. Want more detail: go to www.strathdeemusic.com or our fb personal or fan pages - just look for Jeanie Strathdee, or Jean andJim Strathdee, or Strathdee Music.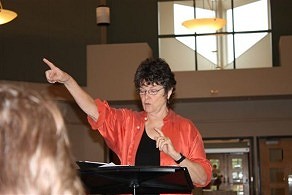 IMPORTANT SHIFTS: 1988 ~ 1990 OK - you would have thought we would have figured this one out earlier. We find ourselves pregnant in our mid 40s and receive the gift of Julie (she's born in Canada in the middle of a tour!). Facing the thought of raising another child "on the road" and having two teenagers, we look for a slightly more settled lifestyle and move to Carmichael, CA in 1990 to be music directors (choirs and bands) at a large church - still doing road work once a month. Lasted almost 17 years - we went off staff and back on the road full time when Julie graduated from high school in 2006.

One More SHIFT: 2002 Our son, Michael, so musically gifted and talented, worked with us for almost 5 years in his early 20s. He taught drumming at UCD and Waldorf area schools. By age 27 he was diagnosed with Bipolar (Axis I) disease and ended his life in 2002. Our family has walked the road of grief and recovery for 10 years ~ we're still on this journey.

So - I realize I've been cryptic and grammatically incorrect (I DO know how to write in complete sentences) but I thought you might like it as short as possible. So, thanks for reading. Hope to see many of you at the reunion. If any of you want to talk with me about my passions, or our journey in the world or with our family, I would be happy to do that. As a good friend in New Zealand said: "We are traveling through this strange landscape we call aging." May you have many hands to hold, and much laughter to share as you travel.

Here are some recent photos of our family ~ our grandkids: Savanah (6) and Sam (4); our daughters: Rachel (35) and Julie (23); and Jim and me in our favorite wilderness areas: the Bristlecone Pines and the Alabama Hills.